Stroke signs and symptoms
Stroke can happen to anyone. Know the signs:
Balance: Sudden loss of balance or coordination
Eyes: Sudden trouble seeing out of one or both eyes
Face: Sudden dropping on one side of the face
Arms: Sudden weakness in one arm or leg
Speech: Sudden trouble with speech or understanding
Time: Time to call 911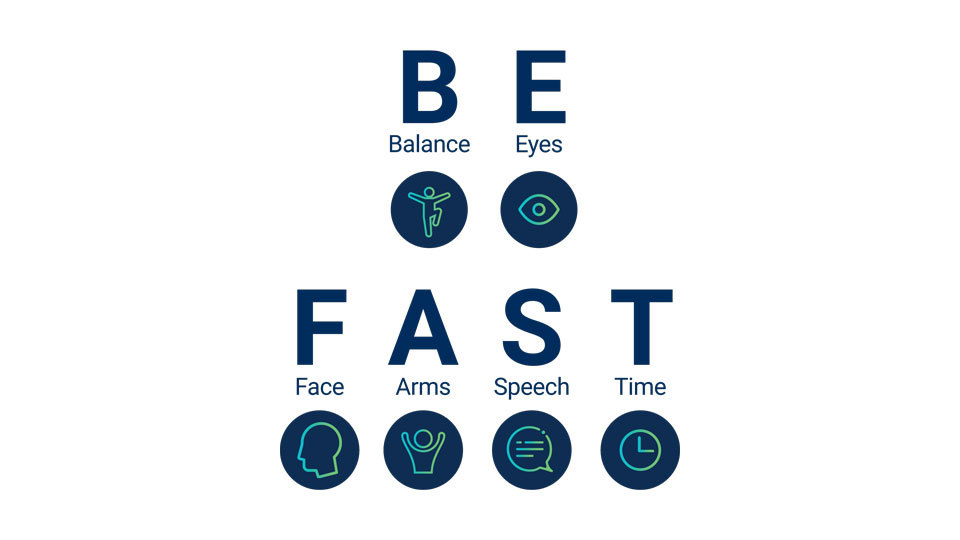 Other stroke symptoms may include dizziness, nausea or vomiting, extreme headache, and difficulties with coordination and swallowing.
As a Joint Commission-accredited and certified Comprehensive Stroke Center, Spectrum Health is committed to fostering better outcomes for stroke patients. Our specialized neurovascular team, one of the largest of its kind in Michigan, has the expertise to provide the highest level of medical and surgical stroke treatment. The team consists of:
Fellowship-trained, board-certified vascular neurologists and vascular neurosurgeons
Neuro-interventional specialists
Neurocritical care specialists
Neurorehabilitation specialists
There are two types of stroke: hemorrhagic and ischemic.
Contact Our Clinic to Make an Appointment