Complimentary alternative medicine
At Spectrum Health Hospice, we recognize and respect that each individual patient is unique and that one specific treatment does not necessarily meet every patient's needs. It is our goal to customize your care to fit your preferences and desires for your life. To accomplish this goal, we offer a variety of complementary alternative treatments from which to choose, in addition to the medications or therapies you may already be receiving. All treatments are provided by our credentialed staff, over seen by our medical director and offered free of charge. These treatments are meant to promote relaxation, deliver stress relief, manage chronic pain or other symptoms and restore an overall sense of well-being. You do not have to elect any of these treatments as they are simply options that can be integrated into your care if you so choose.
We consider home the place where you live, which includes independent living facilities or assisted living communities. Spectrum Health At Home reaches many counties throughout West Michigan.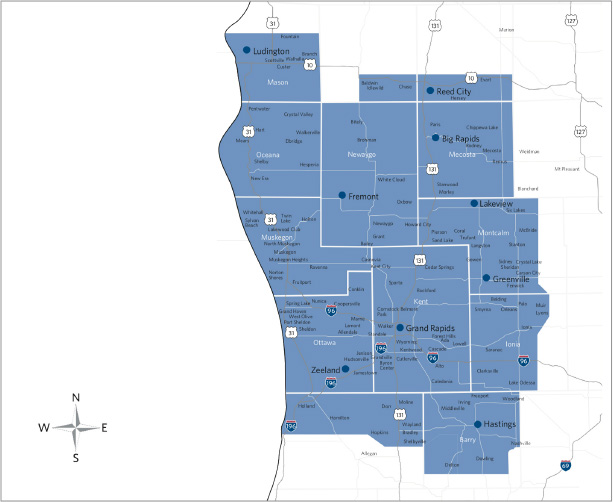 Contact Us
Find out more about treatments that may promote relaxation, deliver stress relief, or manage chronic pain.