Cardiac catheterization for congenital heart disease
Volumes & Outcomes
The Congenital Heart Center is committed to providing the highest standard of care to help individuals live longer, healthier lives.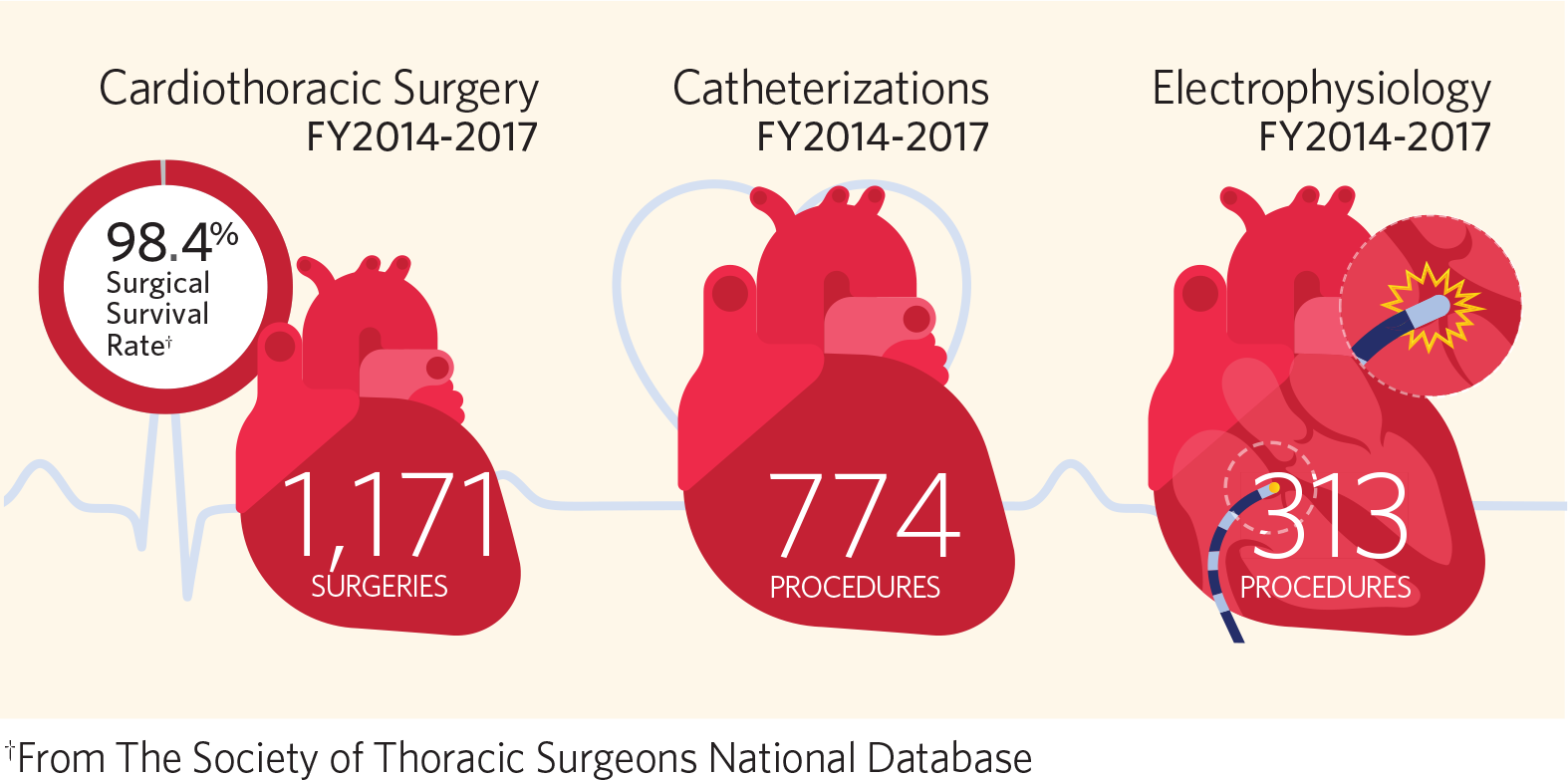 Benefits
We offer a full range of catheter-based technologies to enable the least invasive, most effective diagnostic and treatment approaches for a variety of conditions. Our interventional cardiologists are experts in working with congenital heart disease patients of all ages, from newborn babies to adults.
Our congenital cardiology team uses heart catheterization for both diagnosis and treatment. It can help provide diagnostic information in various parts of the heart or obtain cardiac tissue samples for biopsy. As a treatment, catheterization procedures are more comfortable and have shorter recovery times than surgery. It also means a shorter hospital stay: often your child can go home the same day or the next morning.
Find a Congenital Interventional Cardiologist
Our experienced pediatric doctors and specialists are ready to serve you and your family.
Qualifying Heart Conditions
Some heart catheterization procedures offer a treatment that works for a period of time until necessary heart surgery can be performed more safely. Some procedures allow your child to avoid surgery altogether. Conditions that may be treatable through heart catheterization include:
Atrial septal defect
Ventricular septal defect
Patent ductus arteriosus
Aortic stenosis
Pulmonary stenosis
Coarctation of the aorta
Special temperature controls for babies and infants.
Catheterization procedures with the lowest X-ray dose possible.
A pediatric anesthesiologist participating in every procedure.
Technology that consolidates the typical six monitors into one, improving visualization of the defects.
Use of two cameras (also called "bi-plane") to reduce the amount of contrast dye used during the procedure.