International Center for Polyamine Disorders
The International Center for Polyamine Disorders (ICPD) is a collaborative translational and clinical research program operated under the auspices of Michigan State University and Spectrum Health West Michigan in Grand Rapids, Michigan. The ICPD launched in summer 2020 and includes a polyaminopathy patient biobank, a state-of-the-art translational research lab core and a clinical genetics team at Spectrum Health West Michigan. The ICPD offers innovative ways to study polyaminopathies, associated disabilities and develop strategies for treatment and prevention. This collaborative effort between Spectrum Health and Michigan State University brings world leading experts in the field from the bench and clinic together to study these rare genetic diseases.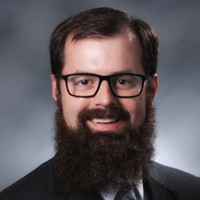 Caleb Bupp, MD, FACMG, Clinical Director ICPD, Section Chief – Medical Genetics and Genomics at Helen DeVos Children's Hospital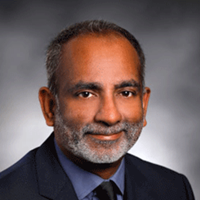 Surender Rajasekaran, MD, Research Director ICPD, Medical Director of Research at Spectrum Health West Michigan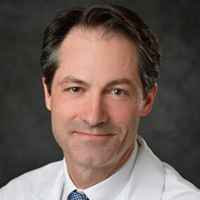 Andre Bachmann, PhD, Scientific Director ICPD, Professor, Associate Chair for Research in the Department of Pediatrics and Human Development and Michigan State University faculty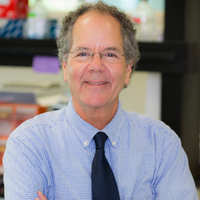 Charles E. Schwartz, PhD, Assistant Research Director ICPD, Chair Medical and Scientific Advisory Board Snyder Robinson Foundation and Adjunct Professor, Department of Pediatrics and Human Development, Michigan State University
The Bupp/Bachmann team was able to demonstrate that both fibroblasts and red blood cells from a Bachmann-Bupp Syndrome (BABS) (OMIM # 619075) patient have exceptionally high ODC (ornithine decarboxylase) enzyme levels and resulting abnormal polyamine levels due to a gain of function mutation in the ODC1 gene. Consequently, patients with the Bachmann-Bupp Syndrome could benefit from an FDA-approved drug called DFMO (an ODC inhibitor). These latest data were reported in a follow-up report by Schultz, Bupp, Rajasekaran and Bachmann in the Biochemical Journal [3]. There are now at least eight additional worldwide cases of the Bachmann-Bupp Syndrome; and Drs. Bachmann and Bupp are consulted throughout the world for their expertise.

Before the discovery of the Bachmann-Bupp Syndrome, there was one other known polyamine disorder, Snyder-Robinson Syndrome (SRS). This condition results from mutations in the spermine synthase gene (SMS) and was first discovered in 2003. It also results in abnormalities of polyamine levels. There are now approximately 65 males with SRS worldwide. The ICPD will serve as a center for clinical evaluation and research for SRS.

There are also two other newer conditions in the polyamine pathway (pending publication). There are at least 20 potential conditions in the polyamine pathway and all would fall under the umbrella of the ICPD scope of work.

The ICPD is headquartered in Grand Rapids, Michigan and serves as the worldwide nexus for comprehensive data/sample collection and scientific information about polyamine-associated diseases. ICPD has strong ties and collaborates with the Greenwood Genetic Center in South Carolina and the Snyder-Robinson Foundation.
Bachmann AS, Geerts D. Polyamine Synthesis as a target of MYC oncogenes. J Biol Chem. 2018;293(48):18757-18769. PMID: 30404920

Bupp CP, Schultz CR, Uhl KL, Rajasekaran S, Bachmann AS. Novel de novo pathogenic variant in the ODC1 gene in a girl with developmental delay, alopecia, and dysmorphic features. Am J Med Genet A. 2018;176(12):2548-2553. PMID: 30239107

Priotto G, Kasparian S, Mutombo W, Ngouama D, Ghorashian S, Arnold U, Ghabri S, Baudin E, Buard V, Kazadi-Kyanza S, Ilunga M, Mutangala W, Pohlig G, Schmid C, Karunakara U, Torreele E, Kande V. Nifurtimox-eflornithine combination therapy for second-stage African Trypanosoma brucei gambiense trypanosomiasis: a multicentre, randomised, phase III, non-inferiority trial. Lancet. 2009;374(9683):56-64. PMID: 19559476

Prokop JW, Bupp CP, Frisch A, Bilinovich SM, Campbell DB, Vogt D, Schultz CR, Uhl KL, VanSickle EA, Rajasekaran S, Bachmann AS. Emerging Role of ODC1 in Neurodevelopmental Disorders and Brain Development. Genes. (2021)

Rajasekaran S, Bupp CP, Leimanis-Laurens M, Shukla A, Russell C, Junewick J, Gleason E, VanSickle EA, Edgerly Y, Wittmann BM, Prokop JW, Bachmann AS. Repurposing eflornithine to treat a patient with a rare ODC1 gain-of-function variant disease. eLife. (2021)

Schultz CR, Bupp CP, Rajasekaran S, Bachmann AS. Biochemical features of primary cells from a pediatric patient with a gain-of-function ODC1 genetic mutation. Biochem J. 2019;476(14):2047-2057. PMID: 31249027

VanSickle EA, Michael J, Bachmann AS, Rajasekaran S, Prokop JW, Kuzniecky R, Hofstede FC, Steindl K, Rauch A, Lipson MH, Bupp CP. Expanding the phenotype – four new cases and hope for treatment in Bachmann-Bupp Syndrome. American Journal of Medical Genetics: Part A. (2021)
The
International Polyamines Foundation
supports the international research community's efforts to advance the understanding of polyamines and polyamine disorders by joining leading experts from around the world. Additionally, the Foundation offers financial support for research projects that meet these goals.
Contact Us
We look forward to hearing from you!