Volunteer at Grand Rapids hospitals
We welcome volunteers at Spectrum Health Grand Rapids hospitals. We have volunteer opportunities in Grand Rapids at Blodgett Hospital, Butterworth Hospital, Helen DeVos Children's Hospital, Lemmen-Holton Cancer Pavilion and the Meijer Heart Center.
Please note, at this time we do not have any openings available in our Helen DeVos Children's Hospital and have very limited volunteer spots at Blodgett and Butterworth hospitals, Lemmen-Holten Cancer Pavilion and Meijer Heart Center. Feel free to check back as we will continue to add additional volunteer opportunities as more become available.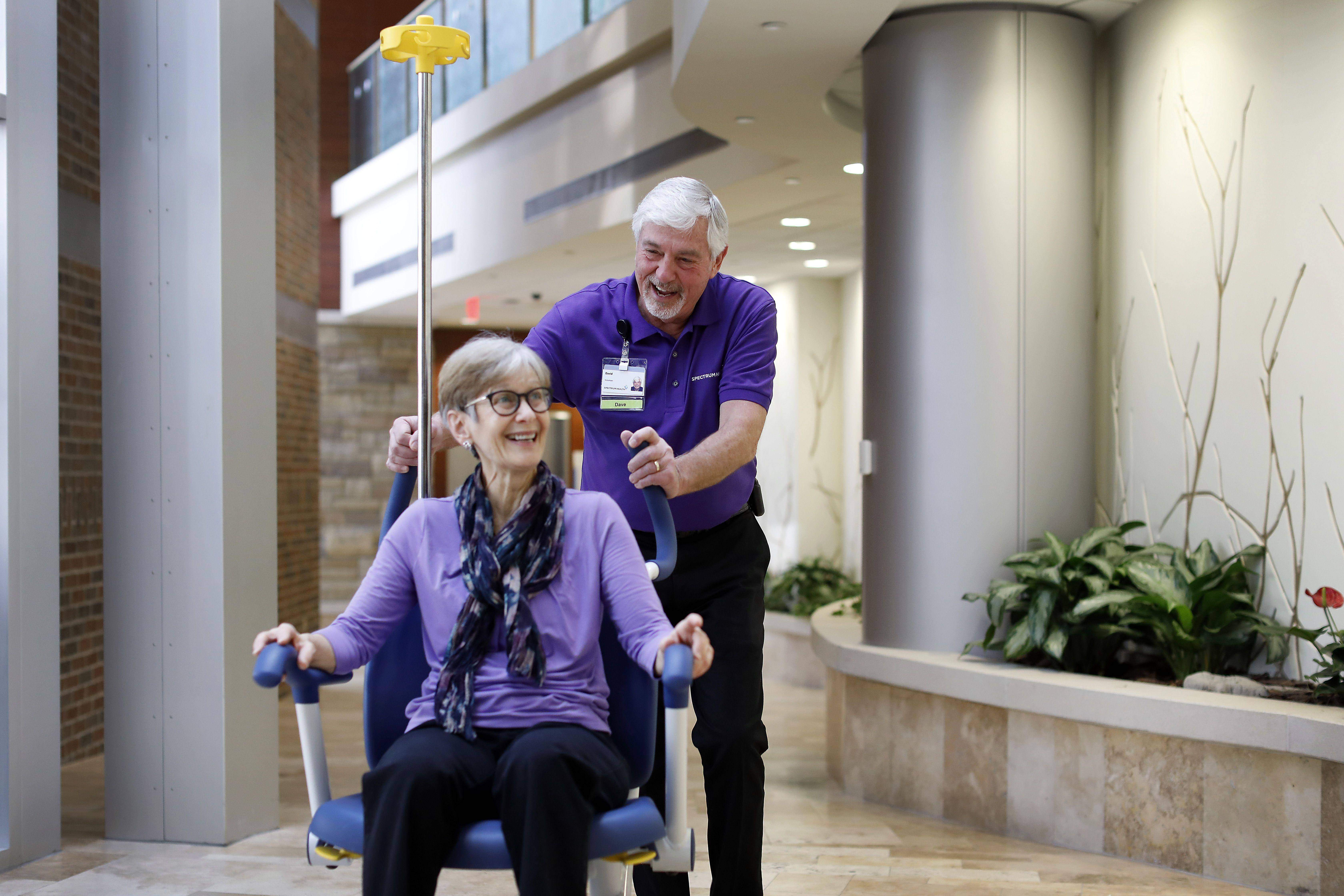 Who makes a good healthcare volunteer?
Someone who:

Adheres to the Spectrum Health values: Excellence, Accountability, Compassion, Integrity, Respect, Teamwork
Puts people first
Is dependable, committed and punctual
Follows strict patient confidentiality laws and has solid personal boundaries
Is flexible and adaptable to the busy, every-changing health care environment and willing to complete all of the duties in their assigned area
Is friendly and professional to all and able to work well with other volunteers and employees
Complies with all health care requirements
Follows all Spectrum Health policies and procedures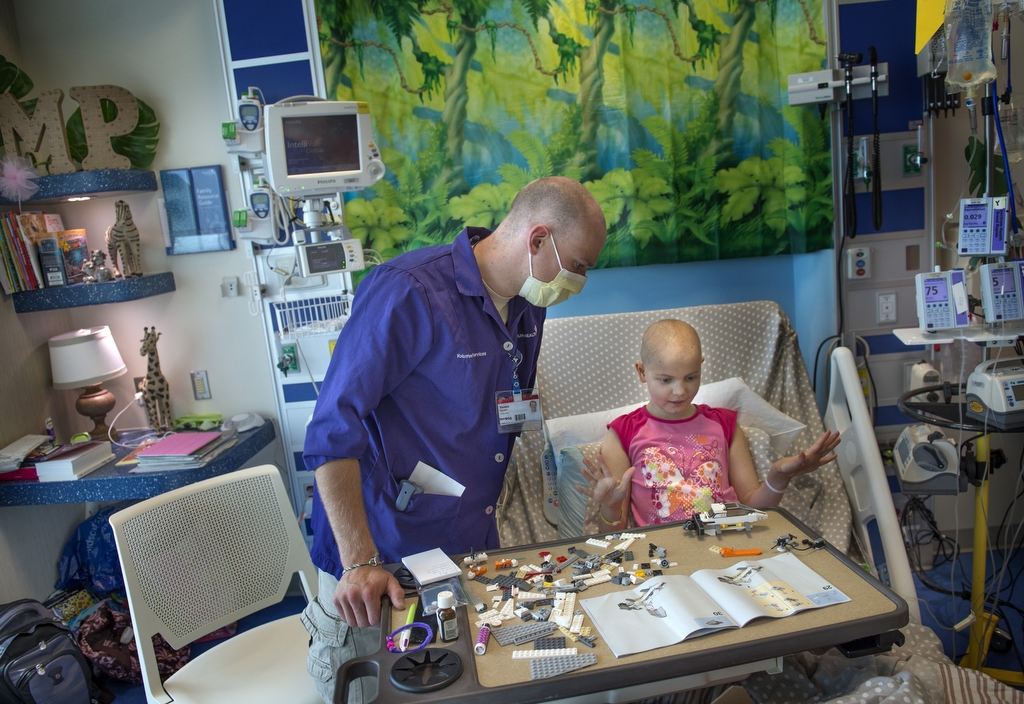 Roles and opportunity
Wayfinding - Get your steps in for the day while offering exceptional customer service to our families and visitors by assisting them in finding their way around the hospital.
Compassion in action - Provide companionship and a friendly check-in on patients throughout the unit. Role may include holding compassionate conversations with patients, playing games, assistance in tidying, helping with remote control or phone and support with other non-medical needs.
Emergency department - Assist our team members by monitoring waiting areas, escorting patients and visitors to rooms, rounding on patients and families and stocking items.
Surgery waiting room - Assist our team members in helping families navigate the process and movement of their loved one's procedure day. Role may include leading families to waiting areas, answering questions about the waiting process, attending to family needs, tidying and basic clerical tasks.
Cancer resource library - Assist cancer patients and their families with accessing educational materials, community resources and support them during their journey. Role may include rounding through infusion clinics, inpatient oncology units and radiation treatment units providing free resources and printed educational materials, engaging in conversation and being a listening ear for patients and caregivers.
Culinary medicine - Culinary medicine is a program at Spectrum Health that offer's medical professionals, medical residents/students and community members the opportunity to learn about the critical role whole, plant-based foods have in our health. Role may include set-up, sign-up, assistance and cleaning.
Application requirements
Review the following requirements before you apply.
Age requirement
Volunteers at the Spectrum Health Hospitals in Grand Rapids must be age 18 or older.

Commitment requirement
In order to properly orient and train individuals, we ask volunteers to commit to serve at least one four-hour shift one time per week, for a minimum of six months.
Application requirements
Complete our online Application including providing two references. Please do not select family members. References should be able to speak to your commitment and dedication as a potential volunteer.

Additional requirements:
Background Check: Required for all volunteers
Social Security Number: Required
Education Requirement: Initial and Annual Education and Training provided
Medical Requirements: Includes blood draw and required vaccines.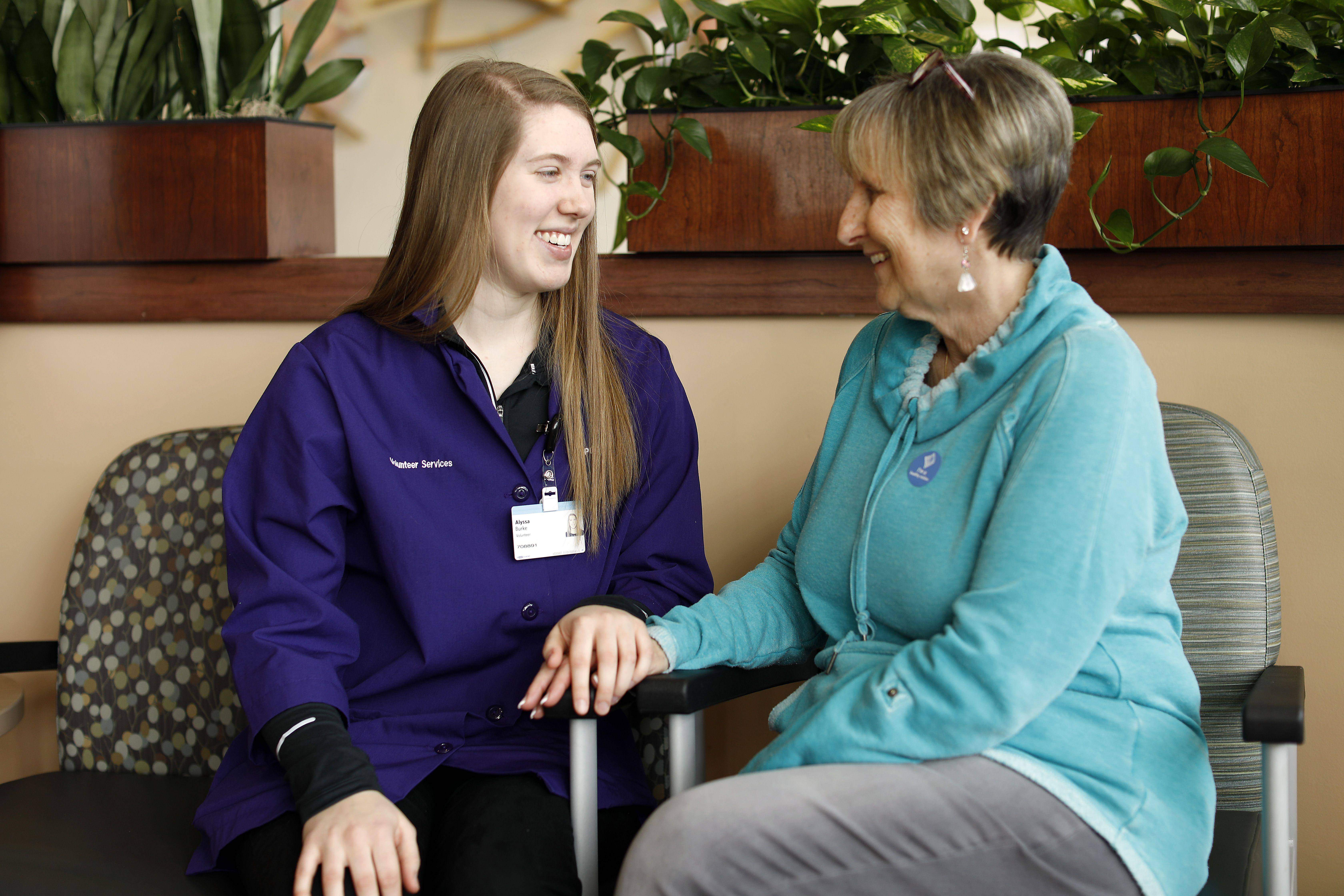 For more information on volunteering, contact Spectrum Health Volunteer Services.
100 Michigan Street NE - Room 19602
Grand Rapids, MI 49503
Monday to Friday, 9am to 4pm
Phone: 616.391.8194
Fax: 616.391.5522
Email: volunteers@spectrumhealth.org

Team members:
Laurel Viewig - Manager, Hospitality Operations
Daniel Combs - Coordinator, Volunteer Services
Terri Morse - Coordinator, Volunteer Services