Our hypertrophic cardiomyopathy (HCM) team works for you
The Spectrum Health Hypertrophic Cardiomyopathy Program is comprised of a multidisciplinary team of experts who work side by side to facilitate the comprehensive care of our patients in an efficient and patient-centered manner. Our physician team has obtained subspecialty training not only in their fields of advanced cardiac imaging, interventional cardiology, cardiac electrophysiology and cardiac surgery; they have also trained specifically in the care of HCM patients. The evaluation process may involve specialized testing prior to and after the consultation, as well as education and genetic counseling, and we strive to make these services available within our clinic at the time of consultation.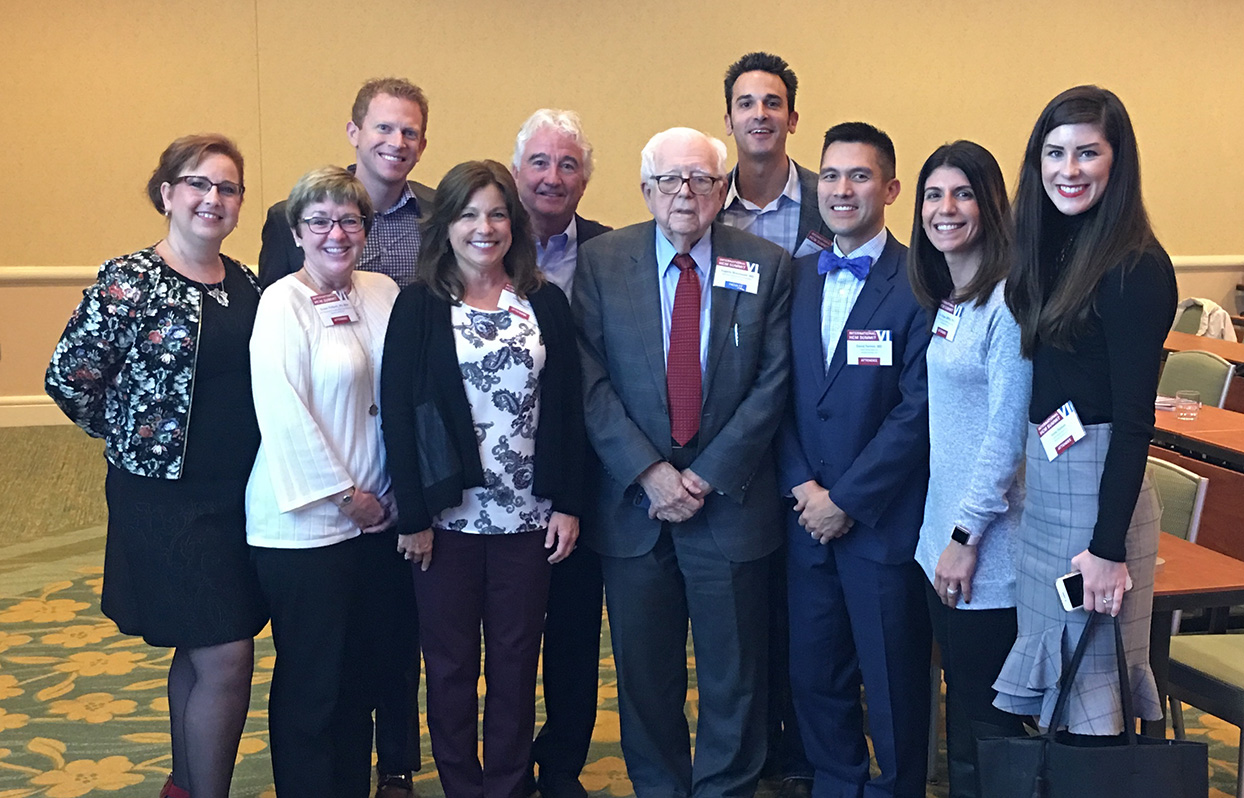 The Spectrum Health HCM team attended the sixth International HCM Summit and had the opportunity for a photo opp with Dr. Eugene Braunwald and Lisa Salberg, Founder and CEO of the HCMA.
Contact Us
Contact us to learn how to take the next step and get an appointment with one of our specialists.