Urine specimen collection to diagnose a urinary tract infection (UTI) - guideline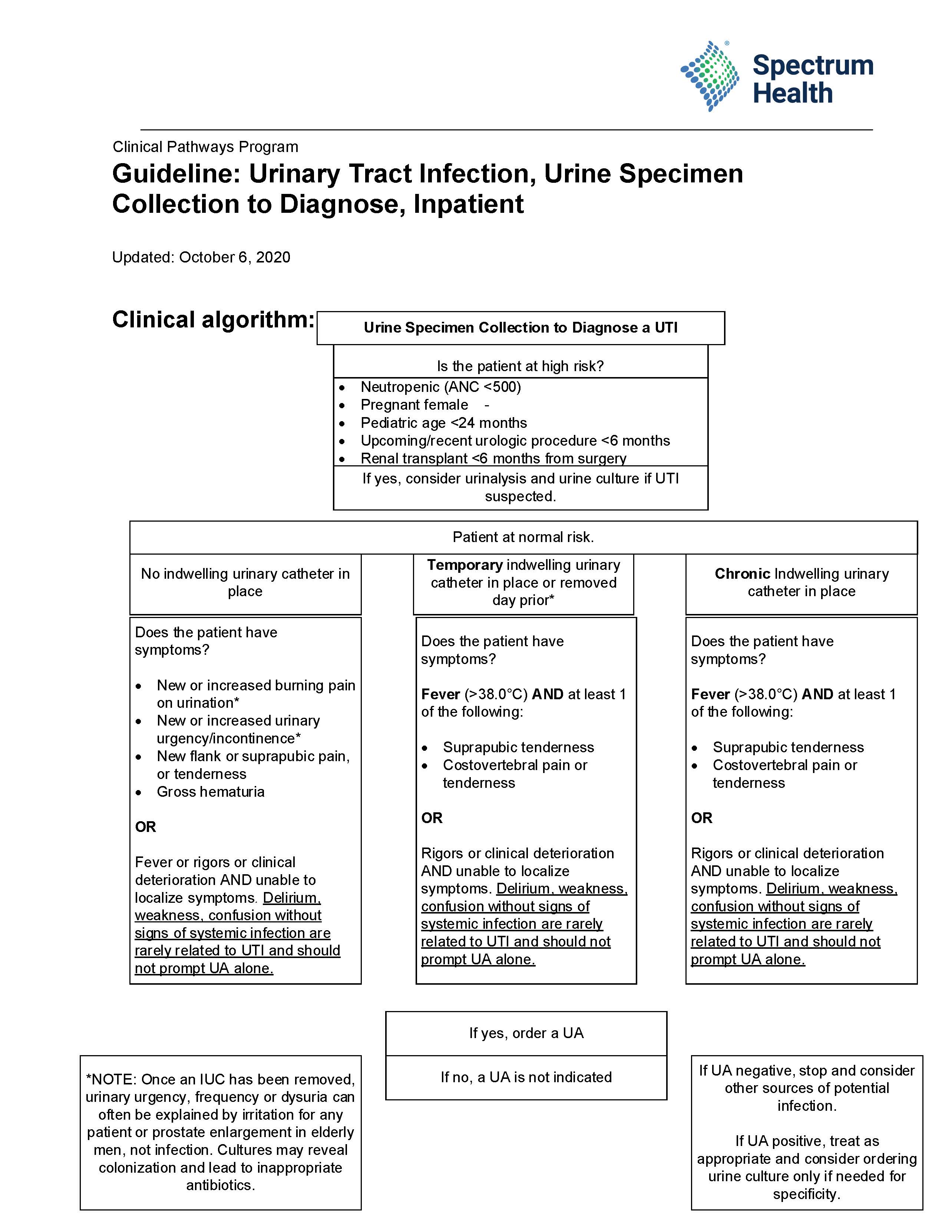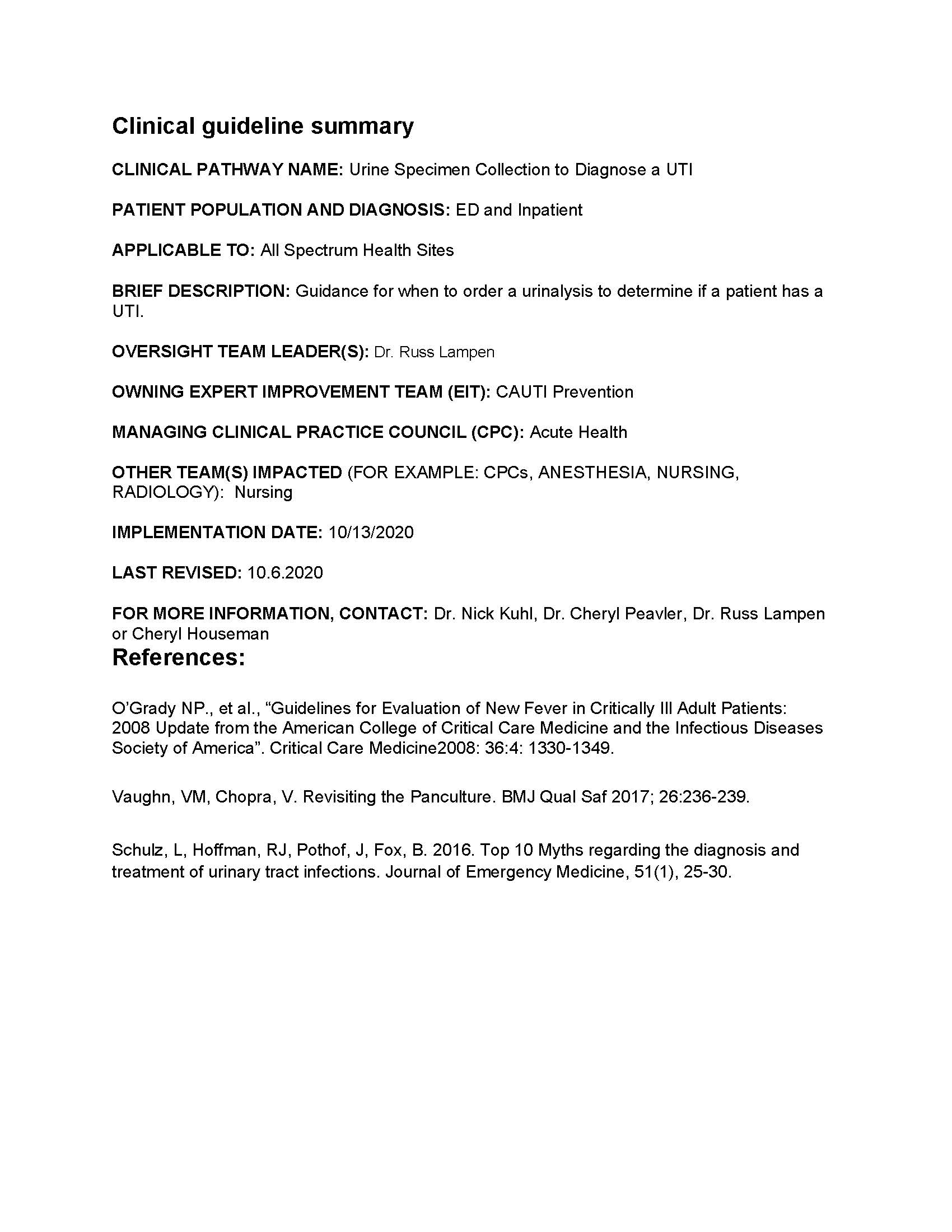 References
O'Grady NP., et al., "Guidelines for Evaluation of New Fever in Critically Ill Adult Patients: 2008 Update from the American College of Critical Care Medicine and the Infectious Diseases Society of America". Critical Care Medicine2008: 36:4: 1330-1349.
Vaughn, VM, Chopra, V. Revisiting the Panculture. BMJ Qual Saf 2017; 26:236-239.
Schulz, L, Hoffman, RJ, Pothof, J, Fox, B. 2016. Top 10 Myths regarding the diagnosis and treatment of urinary tract infections. Journal of Emergency Medicine, 51(1), 25-30.