Pediatric cyclic vomiting syndrome, inpatient and emergency department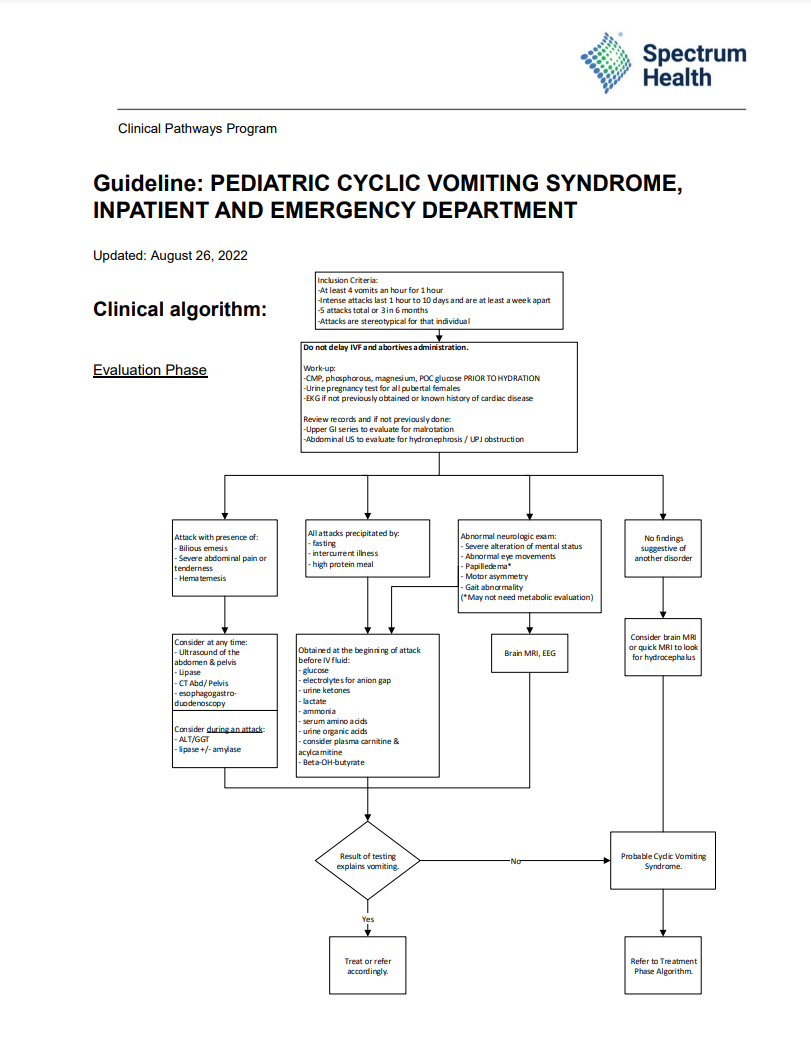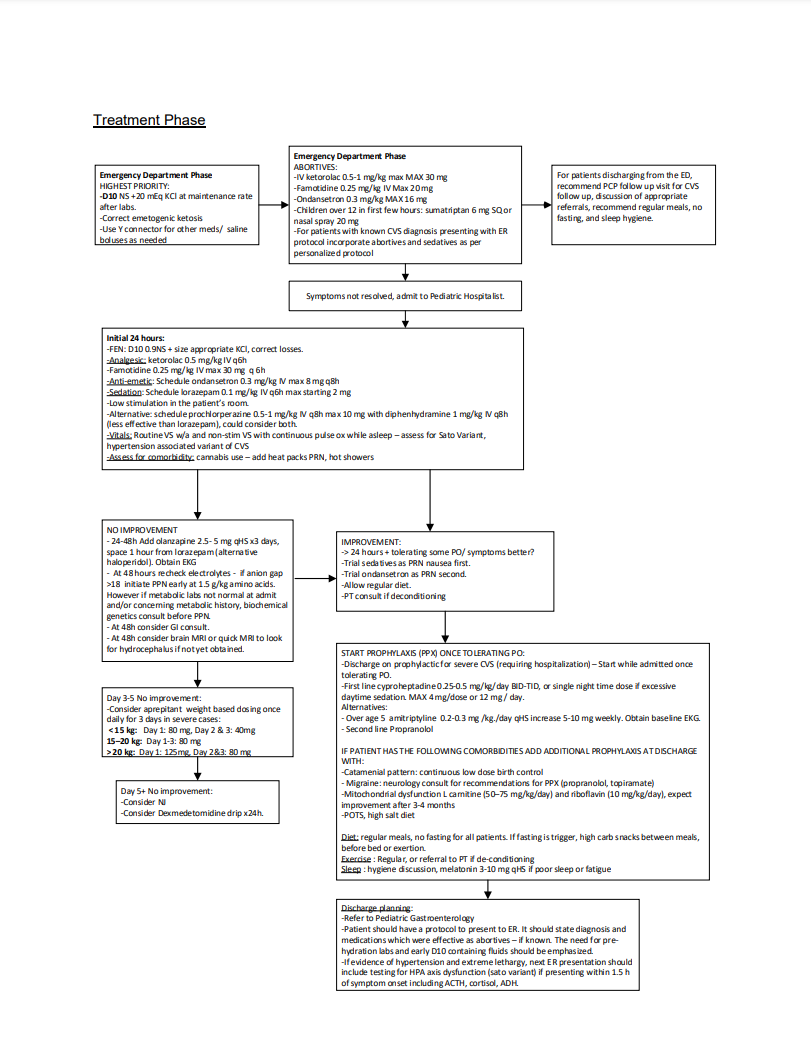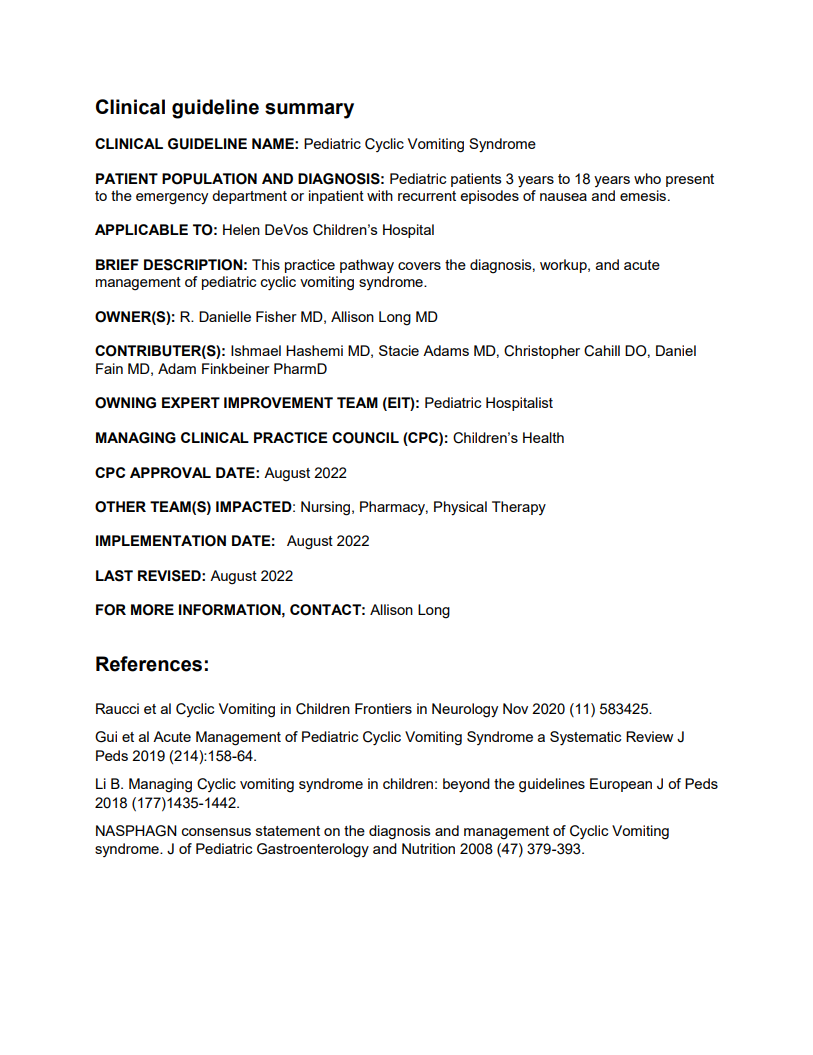 References
Raucci et al Cyclic Vomiting in Children Frontiers in Neurology Nov 2020 (11) 583425.
Gui et al Acute Management of Pediatric Cyclic Vomiting Syndrome a Systematic Review J Peds 2019 (214):158-64.
Li B. Managing Cyclic vomiting syndrome in children: beyond the guidelines European J of Peds 2018 (177)1435-1442.
NASPHAGN consensus statement on the diagnosis and management of Cyclic Vomiting syndrome. J of Pediatric Gastroenterology and Nutrition 2008 (47) 379-393.