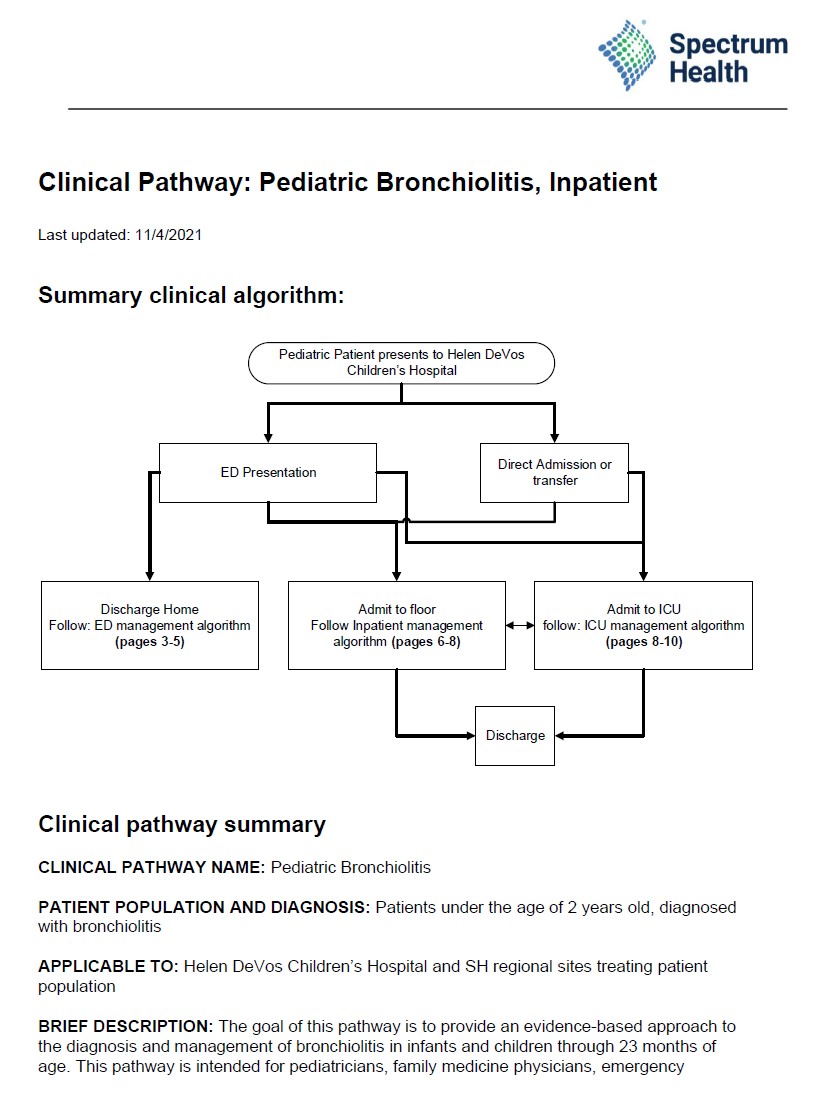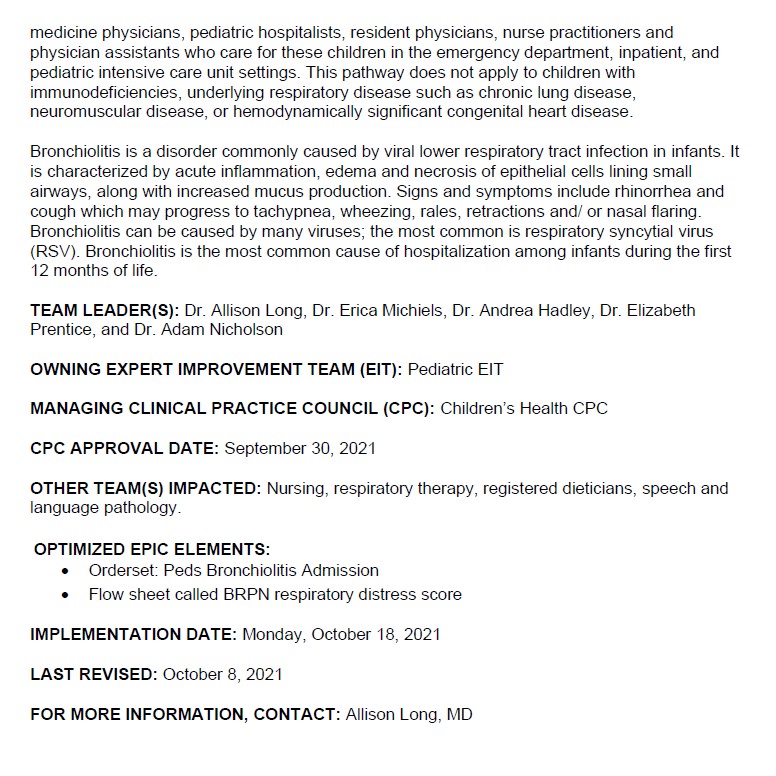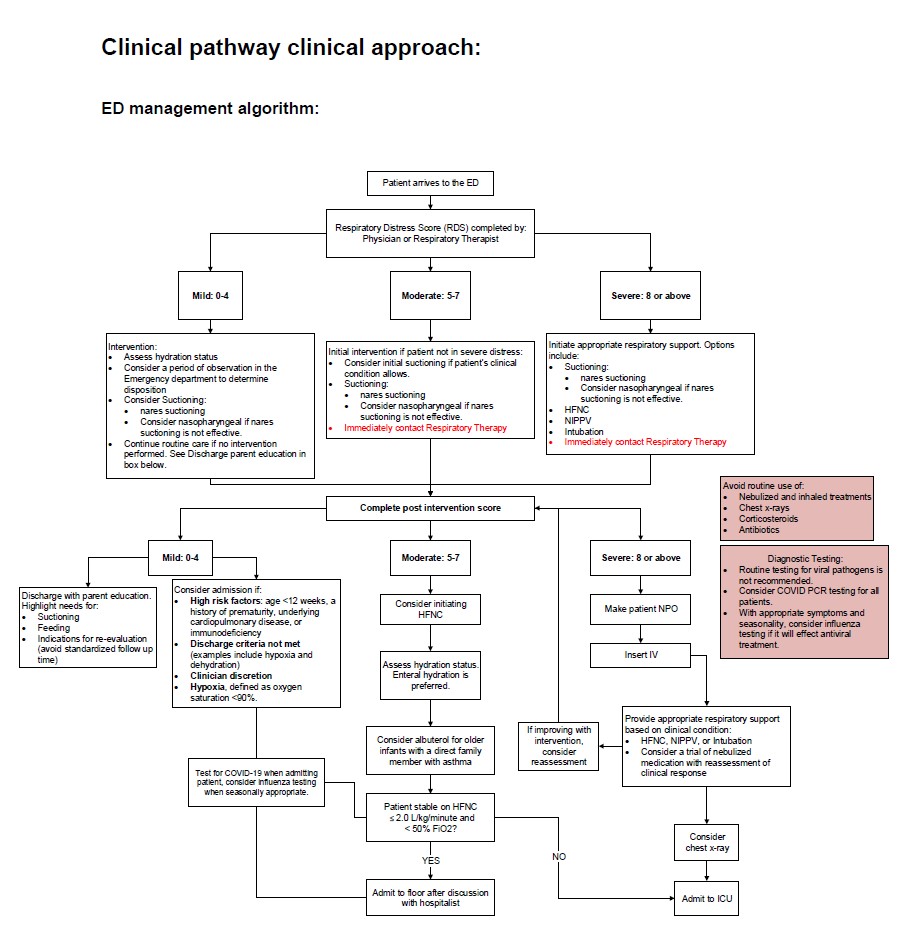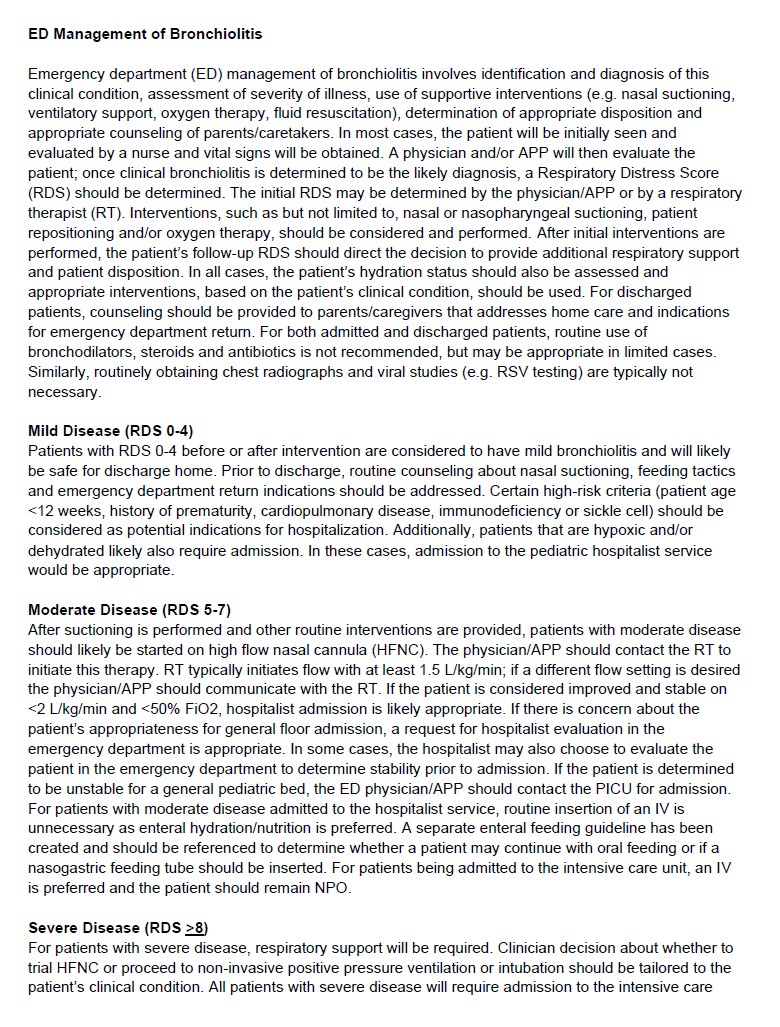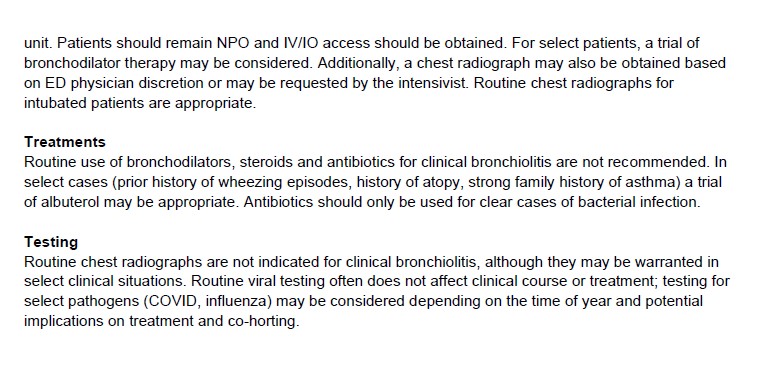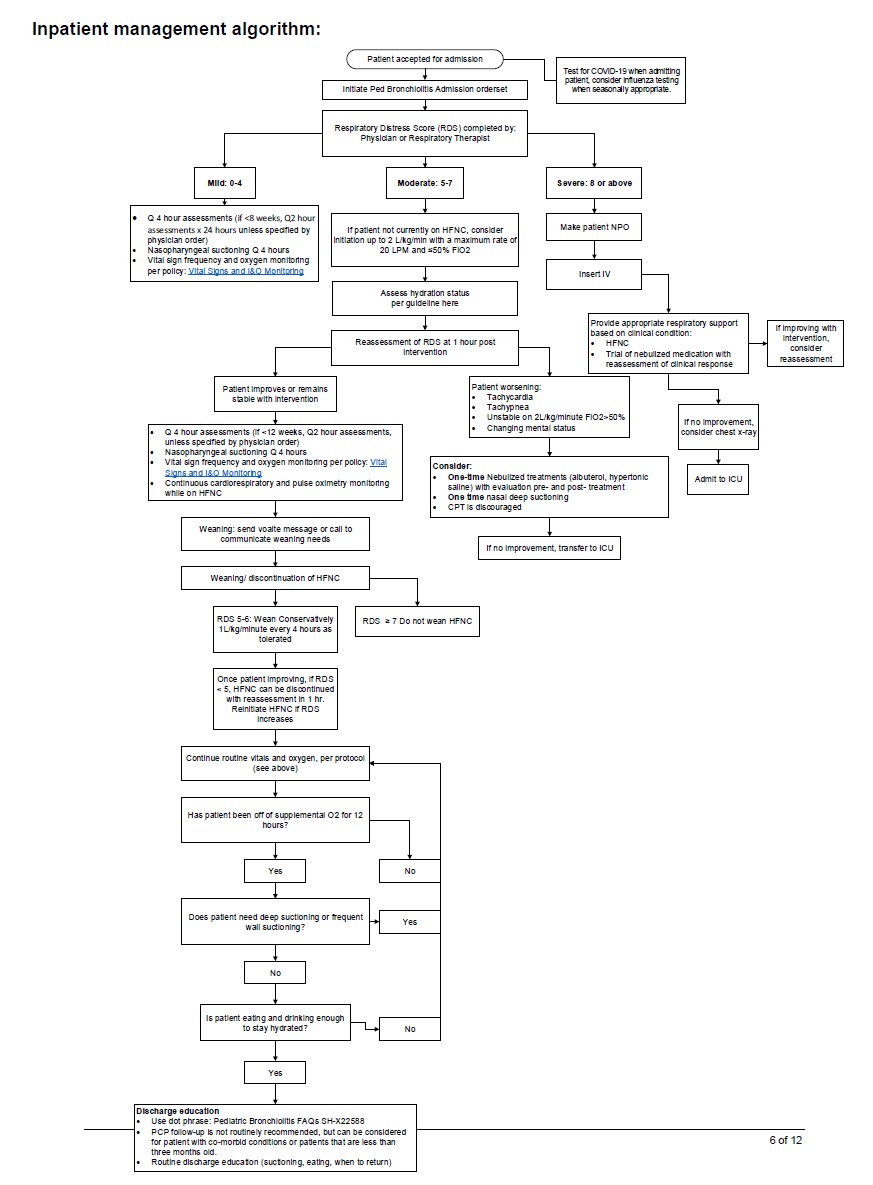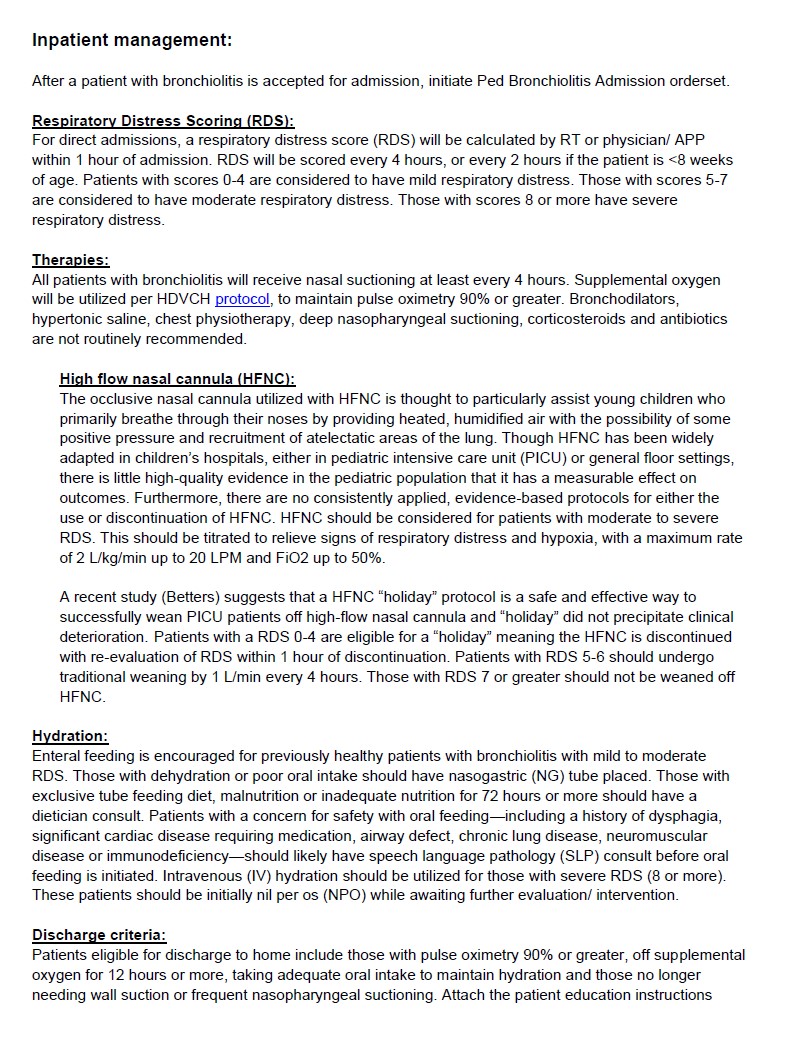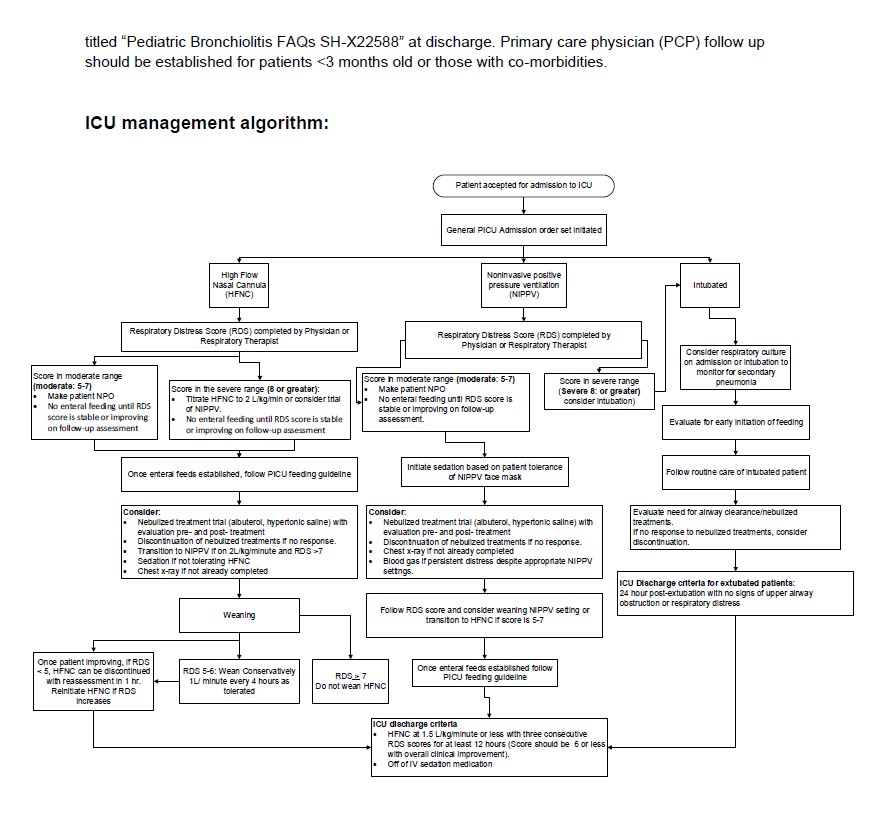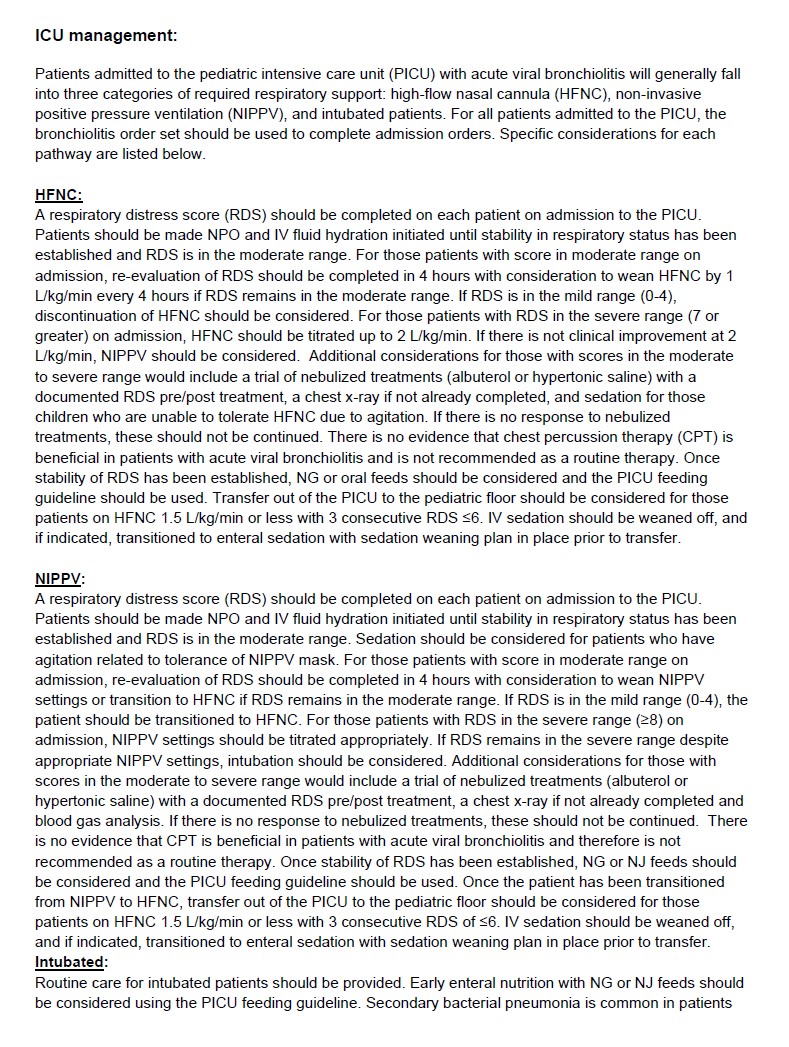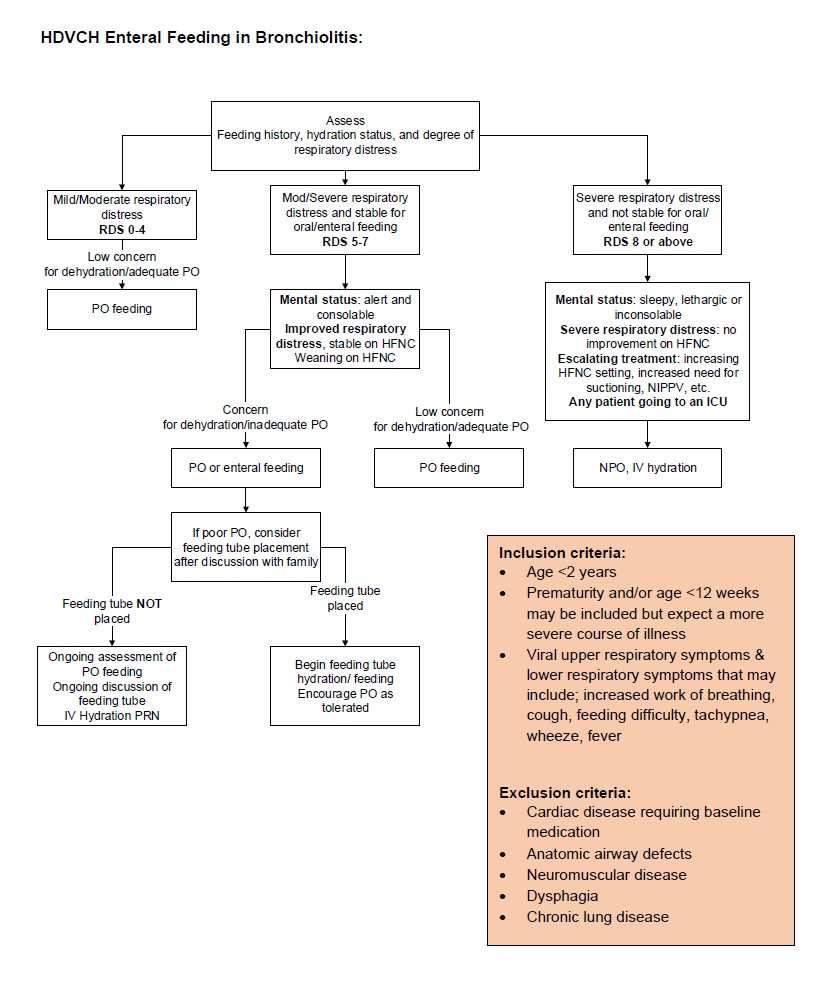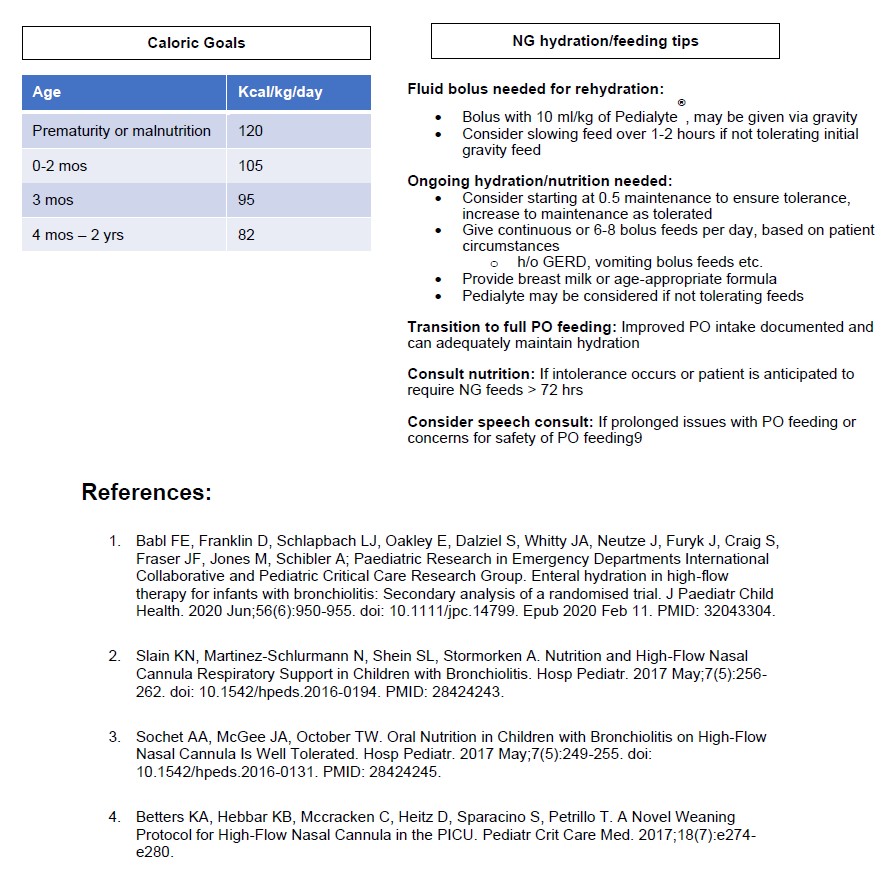 References
Babl FE, Franklin D, Schlapbach LJ, Oakley E, Dalziel S, Whitty JA, Neutze J, Furyk J, Craig S, Fraser JF, Jones M, Schibler A; Paediatric Research in Emergency Departments International Collaborative and Pediatric Critical Care Research Group. Enteral hydration in high-flow therapy for infants with bronchiolitis: Secondary analysis of a randomised trial. J Paediatr Child Health. 2020 Jun;56(6):950-955. doi: 10.1111/jpc.14799. Epub 2020 Feb 11. PMID: 32043304.
Slain KN, Martinez-Schlurmann N, Shein SL, Stormorken A. Nutrition and High-Flow Nasal Cannula Respiratory Support in Children with Bronchiolitis. Hosp Pediatr. 2017 May;7(5):256- 262. doi: 10.1542/hpeds.2016-0194. PMID: 28424243.
Sochet AA, McGee JA, October TW. Oral Nutrition in Children with Bronchiolitis on High-Flow Nasal Cannula Is Well Tolerated. Hosp Pediatr. 2017 May;7(5):249-255. doi: 10.1542/hpeds.2016-0131. PMID: 28424245.
Betters KA, Hebbar KB, Mccracken C, Heitz D, Sparacino S, Petrillo T. A Novel Weaning Protocol for High-Flow Nasal Cannula in the PICU. Pediatr Crit Care Med. 2017;18(7):e274- e280.