Emergency contraception, adult, emergency department and ambulatory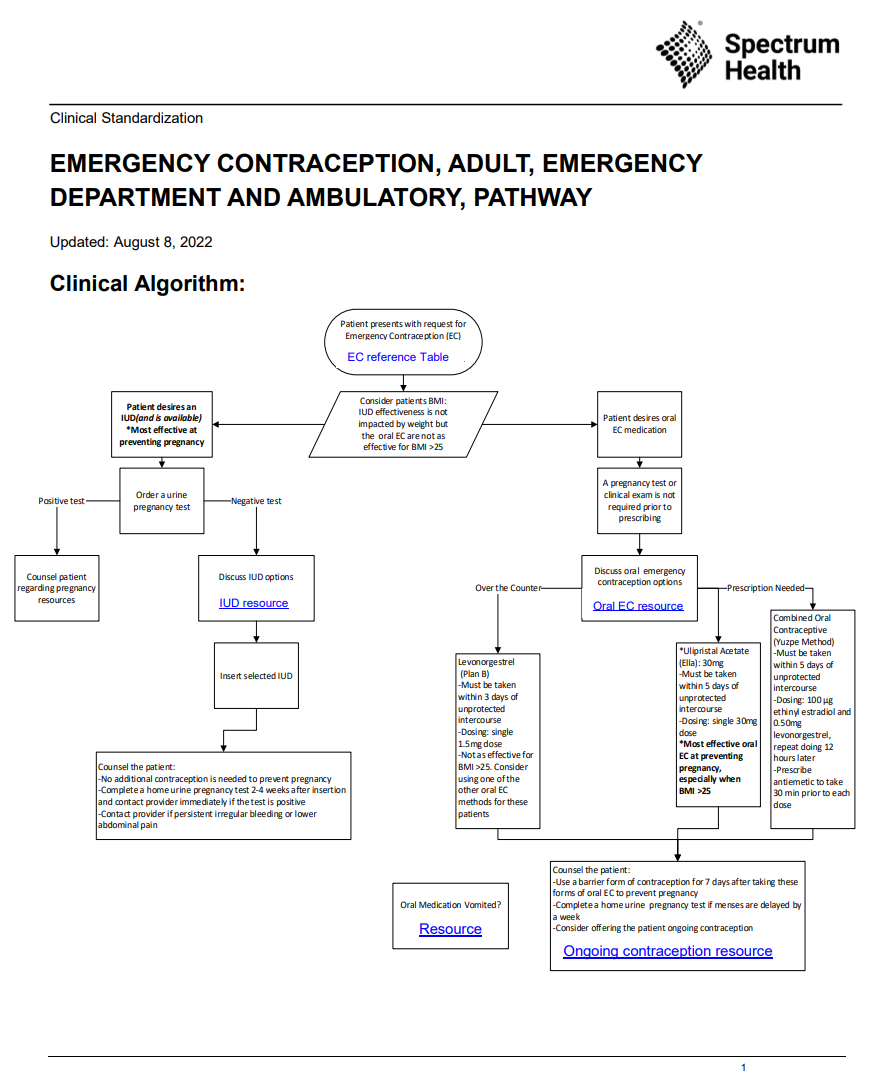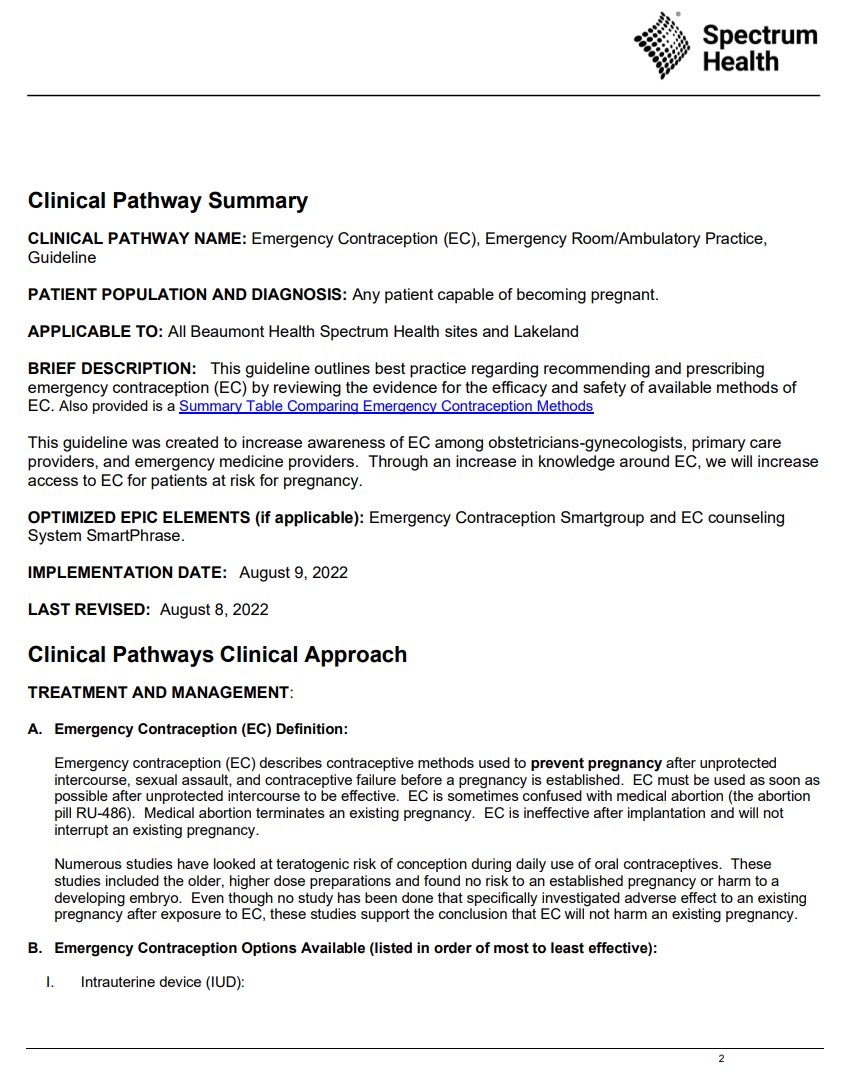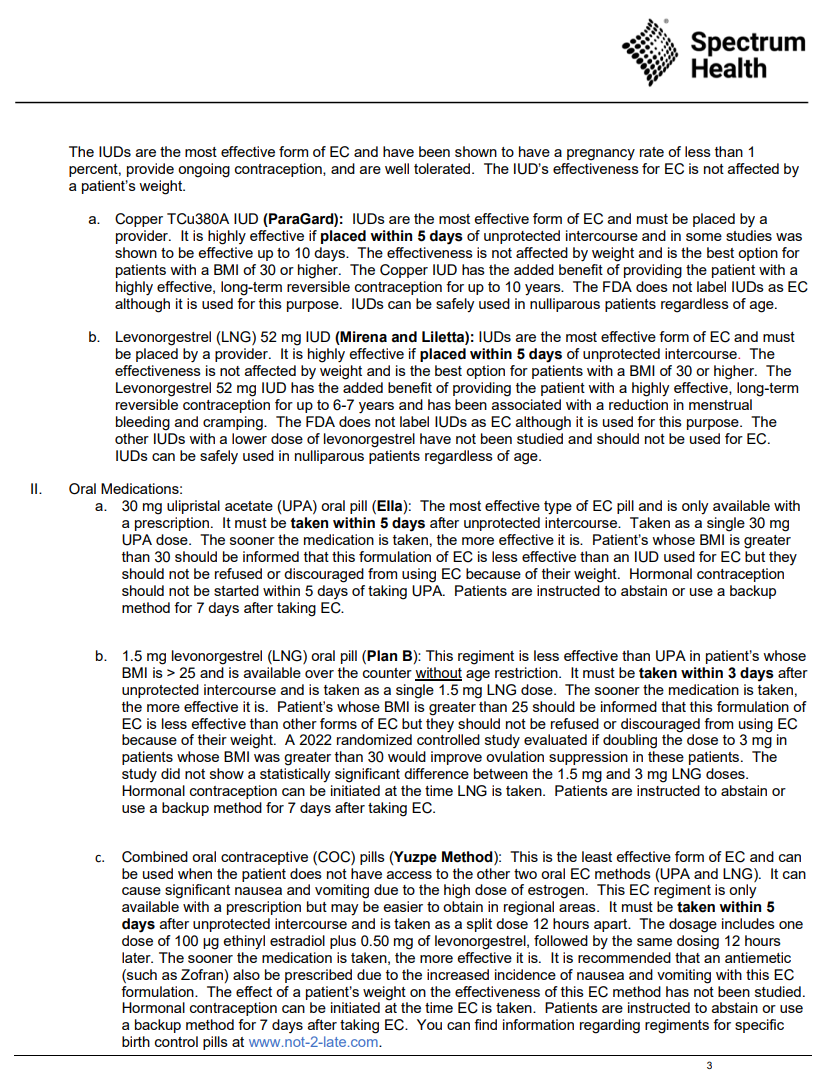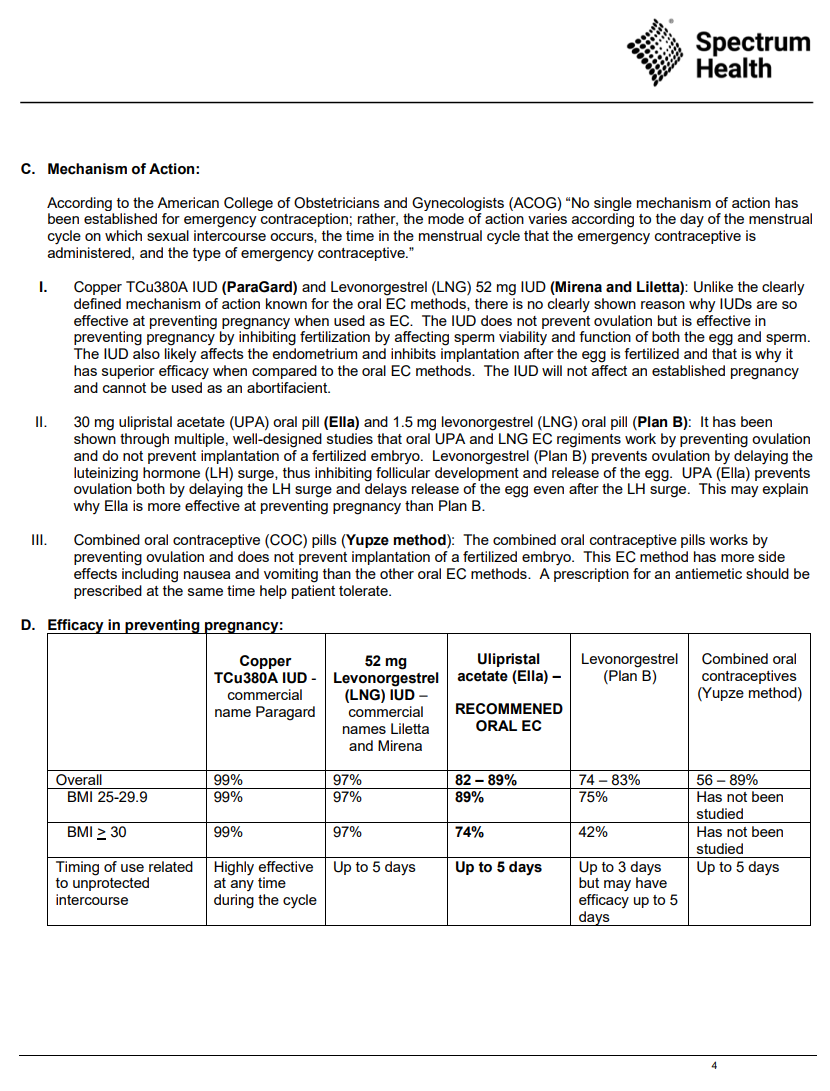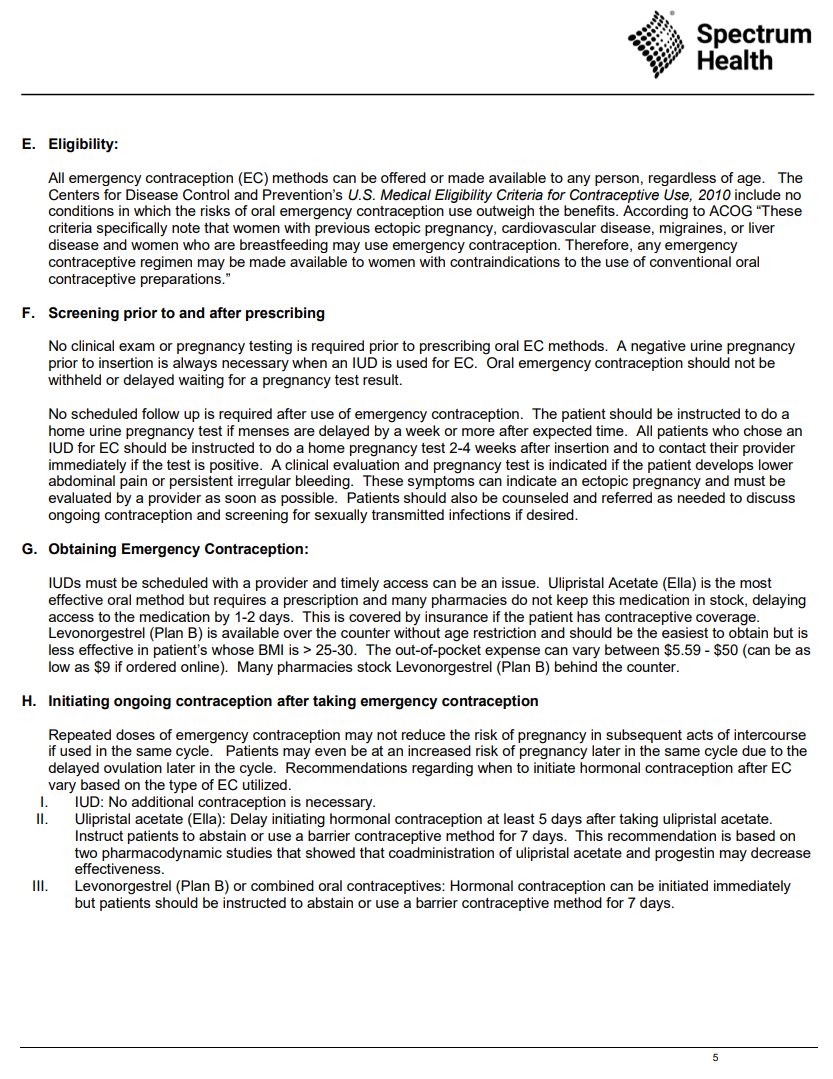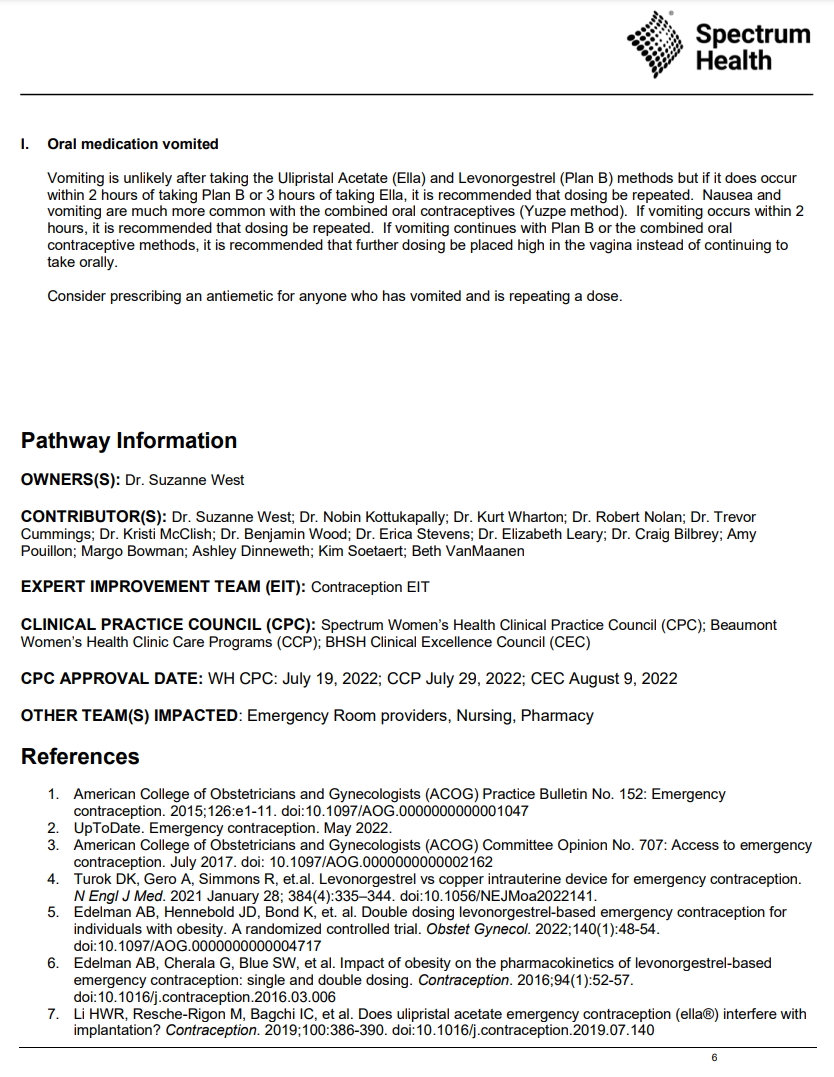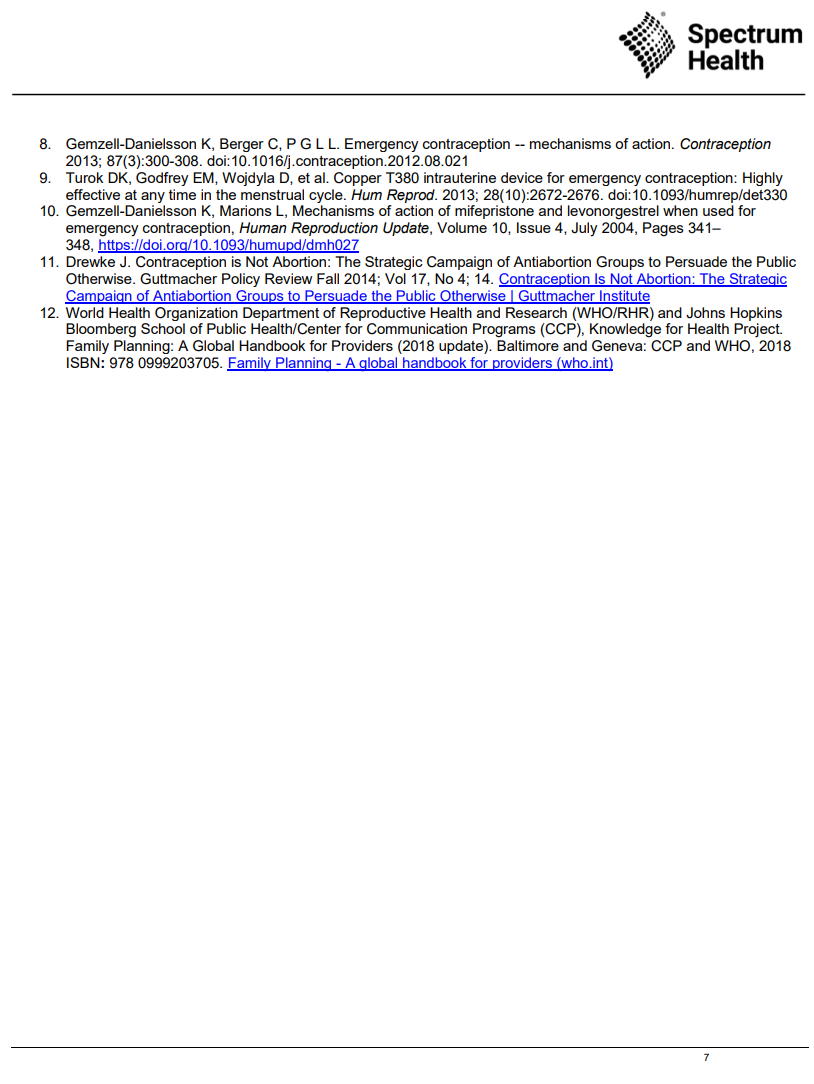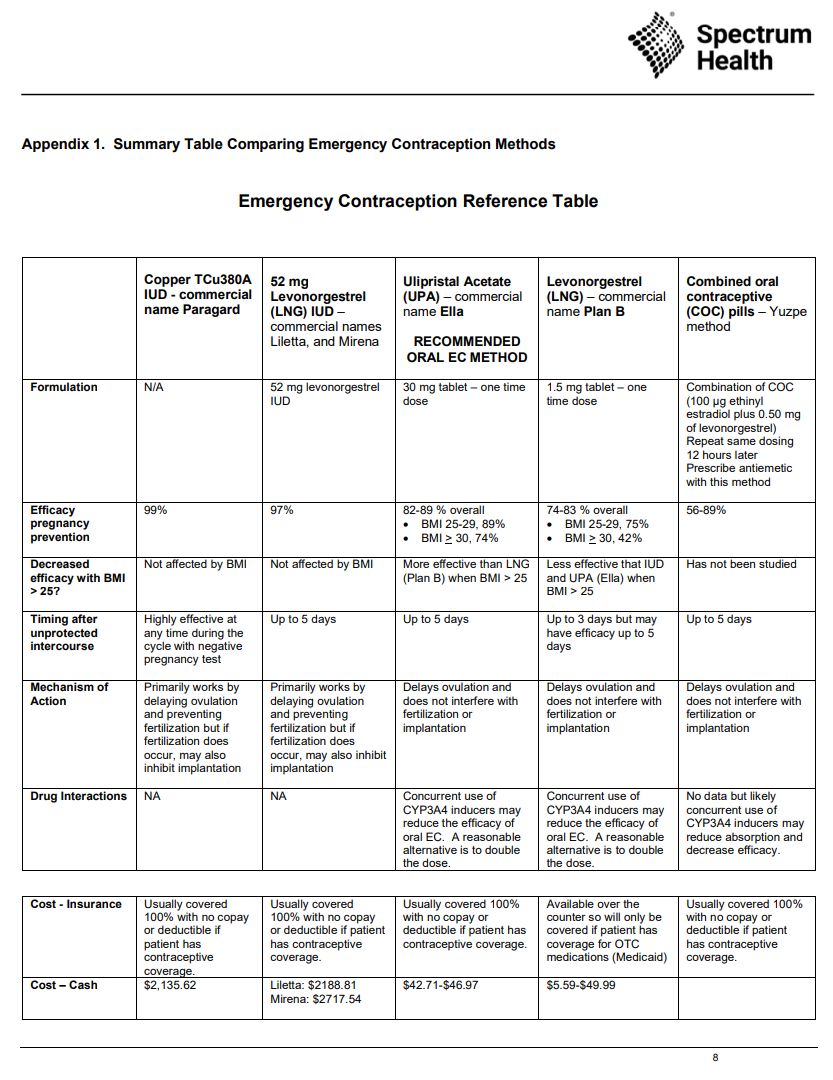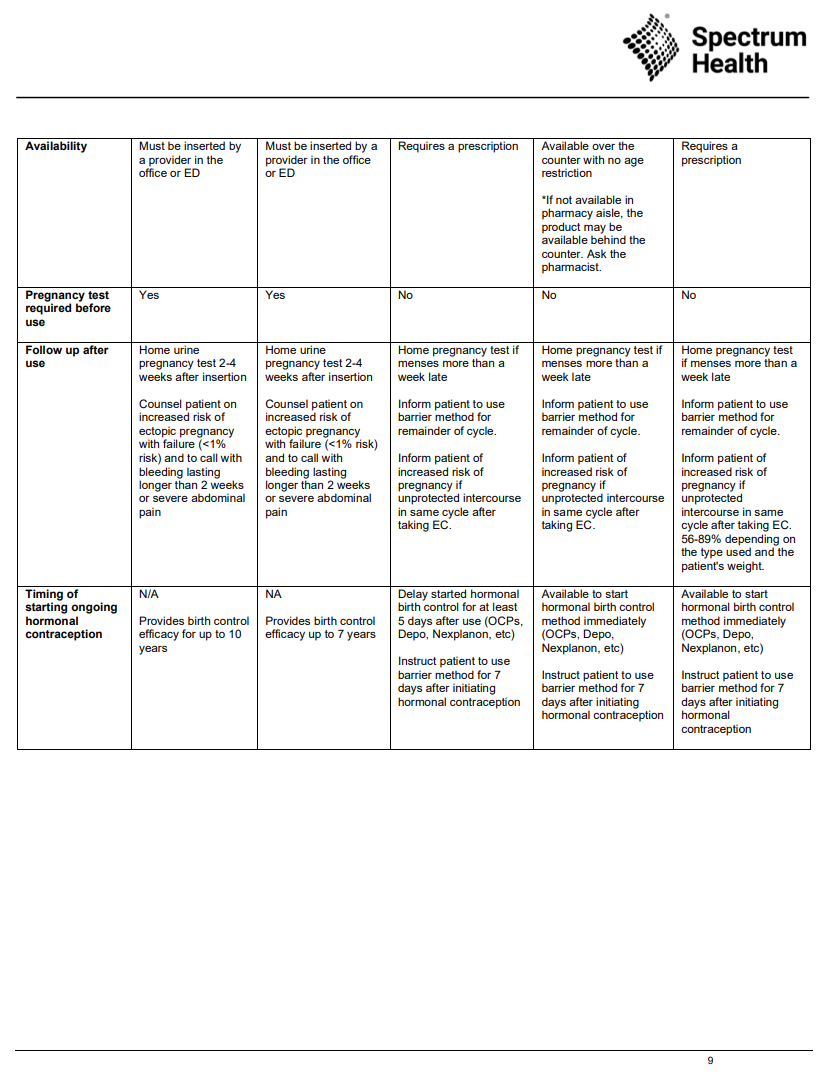 References
American College of Obstetricians and Gynecologists (ACOG) Practice Bulletin No. 152: Emergency contraception. 2015;126:e1-11. doi:10.1097/AOG.0000000000001047
UpToDate. Emergency contraception. May 2022.
American College of Obstetricians and Gynecologists (ACOG) Committee Opinion No. 707: Access to emergency contraception. July 2017. doi: 10.1097/AOG.0000000000002162
Turok DK, Gero A, Simmons R, et.al. Levonorgestrel vs copper intrauterine device for emergency contraception. N Engl J Med. 2021 January 28; 384(4):335–344. doi:10.1056/NEJMoa2022141.
Edelman AB, Hennebold JD, Bond K, et. al. Double dosing levonorgestrel-based emergency contraception for individuals with obesity. A randomized controlled trial. Obstet Gynecol. 2022;140(1):48-54. doi:10.1097/AOG.0000000000004717
Edelman AB, Cherala G, Blue SW, et al. Impact of obesity on the pharmacokinetics of levonorgestrel-based emergency contraception: single and double dosing. Contraception. 2016;94(1):52-57. doi:10.1016/j.contraception.2016.03.006
Li HWR, Resche-Rigon M, Bagchi IC, et al. Does ulipristal acetate emergency contraception (ella®) interfere with implantation? Contraception. 2019;100:386-390. doi:10.1016/j.contraception.2019.07.140
Gemzell-Danielsson K, Berger C, P G L L. Emergency contraception -- mechanisms of action. Contraception 2013; 87(3):300-308. doi:10.1016/j.contraception.2012.08.021
Turok DK, Godfrey EM, Wojdyla D, et al. Copper T380 intrauterine device for emergency contraception: Highly effective at any time in the menstrual cycle. Hum Reprod. 2013; 28(10):2672-2676. doi:10.1093/humrep/det330
Gemzell-Danielsson K, Marions L, Mechanisms of action of mifepristone and levonorgestrel when used for emergency contraception, Human Reproduction Update, Volume 10, Issue 4, July 2004, Pages 341– 348.
Drewke J. Contraception is Not Abortion: The Strategic Campaign of Antiabortion Groups to Persuade the Public Otherwise. Guttmacher Policy Review Fall 2014; Vol 17, No 4; 14.
World Health Organization Department of Reproductive Health and Research (WHO/RHR) and Johns Hopkins Bloomberg School of Public Health/Center for Communication Programs (CCP), Knowledge for Health Project. Family Planning: A Global Handbook for Providers (2018 update). Baltimore and Geneva: CCP and WHO, 2018 ISBN: 978 0999203705.